METALLIC GIMP YARNS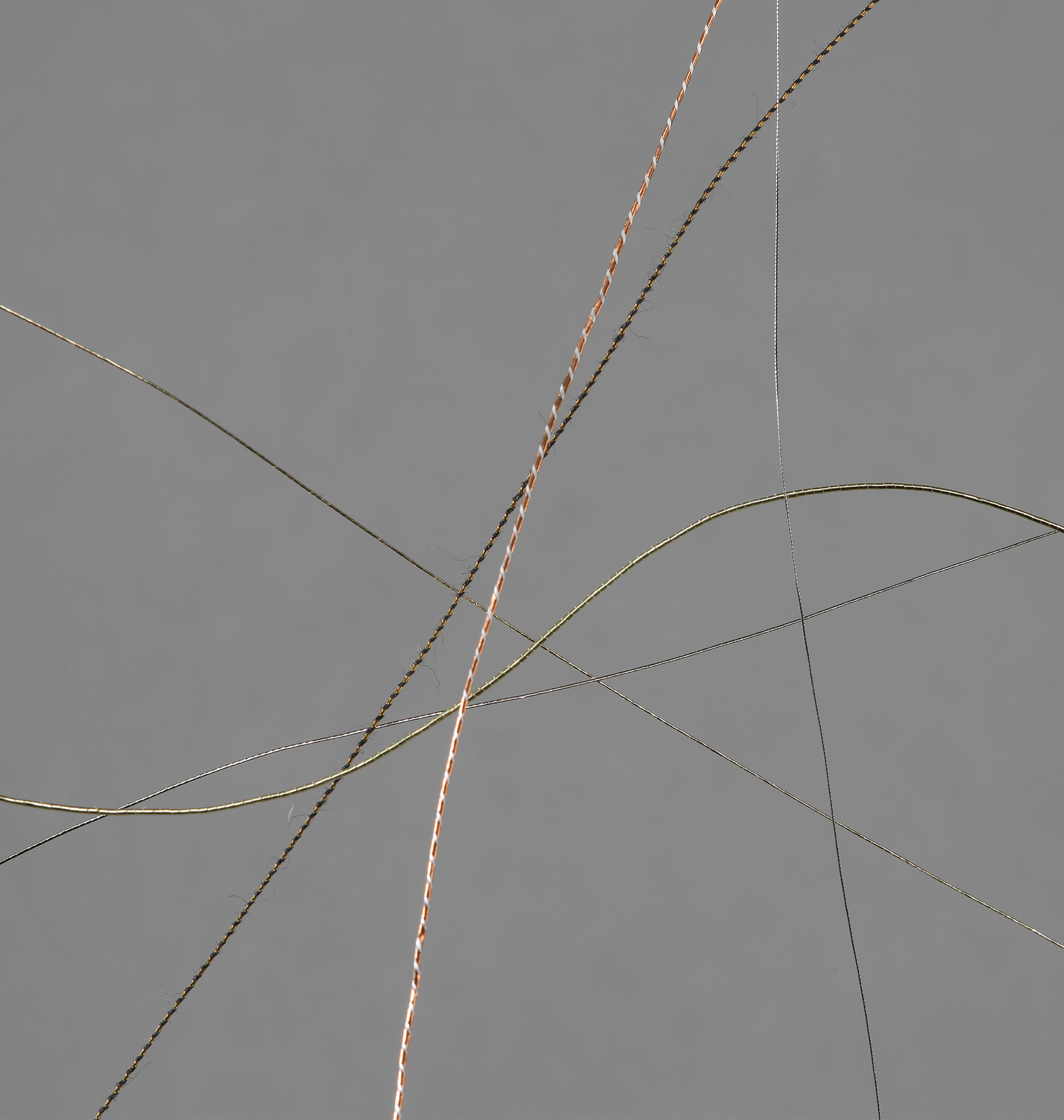 Round gimp yarns with real laminated metal cover. The metal can fully (full gimp) or partly (spaced gimp) cover the core of the yarn.
Technical specifications:
Thread count: Nm 1 (10,000 dtex or 9,000 deniers) to Nm 28 (360 dtex or 320 deniers)
Shades range: many possibilities.
Core: silk, polyester, rayon, cotton, polyamide from Nm 2 to Nm 131…
Cover: fine or semi fine metals (silver, gold, false gold, copper, pewter…)
Added value: the rarity of metallic gimp allows the creation of unique fabric particularly adapted to the world of gilding and regalia and exceptional embroidery by hand.
Delivery of yarns on: dins or spools of your choice with parallel winding.
Interested in this product ?
Contact us to find out more